The Public Health Blog is an open space devoted to reflections and proposals about national health services, innovation and digitalisation in the sector, and current public health problems. In line with our company's mission and Corporate Social Responsibility (CSR), Tech4Care hosts the Public Health Blog and invites public health experts to contribute. The coordination of the Public Health Blog is managed by Claudio M. Maffei, M.D., who has long-term experience as a manager and chief medical director (direttore sanitario) of local health authorities, hospitals and research hospitals in the Marche region (Italy).
Get in touch with us: info@tech4care.it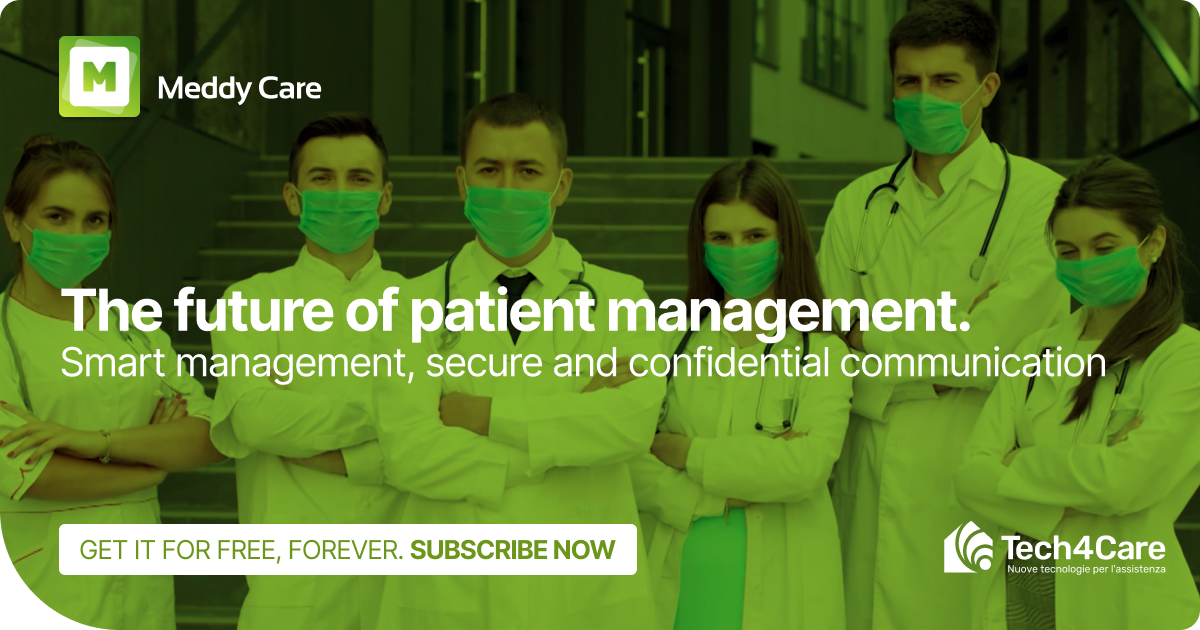 Meddy Care is our new software for clinicians and health facilities to improve organization of work and the relation with patients. The features of this innovative desktop and mobile application include: Agenda and booking management Teleconsultation and message system Virtual news board for patients' medical education Request and direct download of documents, prescriptions and appointments Import of patients records from existing databases If you are a health professional, don't miss the opportunity to innovate the organization of your clinic! Subscribe to www.meddycare.it by 31 August 2022 and get all the features currently available for free, forever!
The Public Health Blog is not updated on regular basis and does not constitute either a periodical magazine (ref. L. 47/1948) or an editorial product (ref. L. 62/2001).

The publication of a post on the Public Health Blog does not constitute an appreciation or endorsement of post's contents by Tech4Care. Furthermore, Tech4Care cannot be held responsible for comments published by readers to posts. We will cancel all comments deemed offensive or detrimental towards the image or honour of authors, company, third parties, or more in general spam or comments that clearly break the law.